The Arthur Conan Doyle Center
—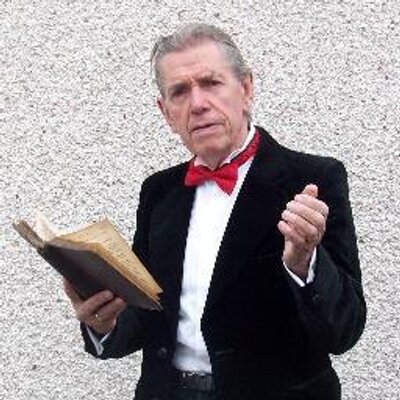 —
 I arrived in 'Good Time' at the Arthur Conan Doyle Center, was greeted warmly, had a nice cup of tea and a majestic piece of cake before the performance. As I sat with my afternoon treats I  found myself serenaded by some lovely Northern English ascents. Chris Foote Wood and his pal, Alan, made me feel right at home. Well… the ACDC is a Spiritualist Church, and & center of esoteric development… it was like coming home in many ways.
Back in the olden days, before the internet and Kindle, before radio and television had been invented, people had to make do with their own entertainment. Going to see performers who were fortunate enough to have learned how to read and to relay the works of the literary giants of the times, were common place. Charles Dickens was one of these stars, an author who dedicated his cosmic talents to document the hardships of the common folk of the Victorann age. The social mocumentaries of a bygone age.
—
—
Chris Foote Wood brought the characters of Mr Dickens' more famous works to life, reading and acting out chapters from David Copperfield, Oliver Twist, Great Expectations and A Christmas Carol. He did this all with a passion that had his audience clinging to every word. My favorite section was from David Copperfield, where David was told he would receive the handsome sum of £500 every year for the rest of his life.from a mystery benefactor. This warmed my heart. Prior to that, life had given him some pretty hard yakka to deal with. After the performance we had time for more chat and more tea and cake. It was a lovely experience.
 —
Reviewer : Mark 'Divine' Calvert